Using evidence to identify the needs of a population and determine what services they most require is essential for effective decision making. We work in collaboration with local services and service users to provide high quality evidence to better understand the current and future needs of your local population.
Our process
A needs assessment is designed specially to meet your particular requirements by, for example:
Describing the local context and identifying local services
Understanding the roles and responsibilities of the organisations who commission and deliver local services
Engaging with local stakeholders and service users to understand their needs and experience of care
Incorporating health intelligence data with benchmarking against peer group areas
Synthesis and analysis of relevant local and national datasets
Reviewing published evidence to identify the most appropriate and cost effective interventions and solutions
Highlighting gaps in service provision
Producing recommendations and an action plan for implementation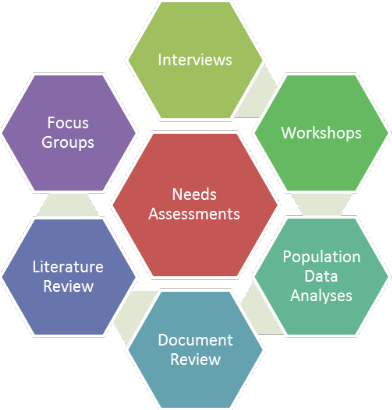 Why choose SPH?
We have significant experience and expertise in carrying out needs assessments for a range of customers and focussing on different populations. These include:
Joint Strategic Needs Assessments for local authorities
Palliative care
Mental Health
Substance misuse
Sexual health
Please get in touch via our contact page.